I left Roma this morning after 3 and a half days visiting what is a wonderful city. The first one on my 15 days trip from Rome to Prague.
I didn't loose time on arrival and after an hour of bus from the Fiumicino airport (half the price compared to the train) and checking in at my hostel I went straight to visit the monument I've been waiting for the most.
The Coliseum is to Rome what the Eiffel Tower is to Paris and it's obviously a must see. It's as impressive as one can imagine, a building more than 1500 years old! The monument has suffered from time and big parts have been destroyed but you can still get a very good picture of the original building. Being spectator of a gladiator fight had to be one hell of a thing.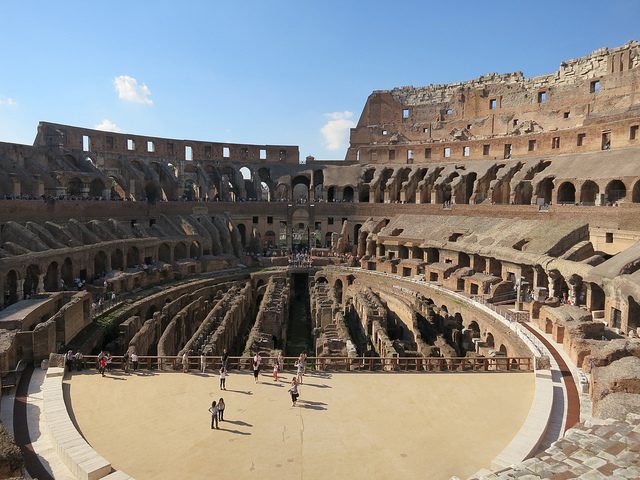 The Forum and the Palatino complete the archaeological area where the antique Rome was standing. These are really old ruins and while you can still imagine how it must have been, there is not much left.
I think Rome is a city you should do by feet. There are tons of buses that offer tours but they will not drive through all the small streets and detours that make Rome. The city is not that big and really great to walk around.
I spend most of the time in the centro storico - the historic center - which is really beautiful and obviously one of the main attraction of Rome. There are tens of small (and sometimes big) piazza with bars and restaurants and often time a fountain. While the Piazza Nuvola is the most known, I preferred the smaller ones that I encountered while walking around. Don't miss the Pantheon while in this area of town as it is really something to see.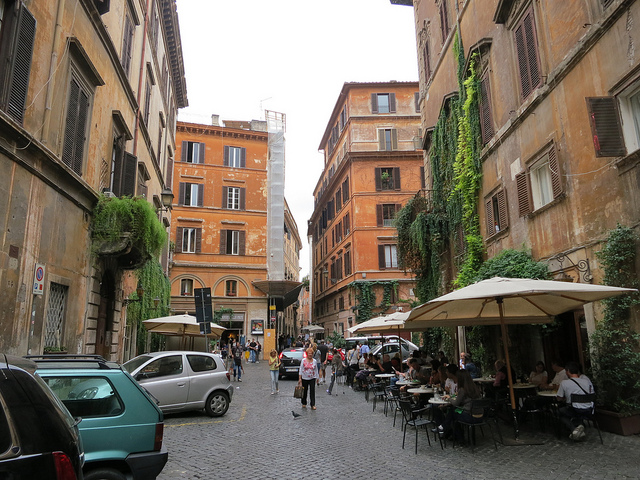 I must confess that I don't really like Renaissance paintings so visiting art museums was not high on my list (given the entrance price). Even so, I did visit the Capitole and Vatican museums. I also tried to visit the Galleria Borghese but couldn't as they have a shitty 3 days in advance booking policy. At least I got to take a walk and rest in the park Villa Borghese.
I found the Vatican Museum building to be much more interesting than the content! It's quite beautiful and a must see. I've also noted that for a religious institution, they are awfully good at making the most profit possible out of their museum…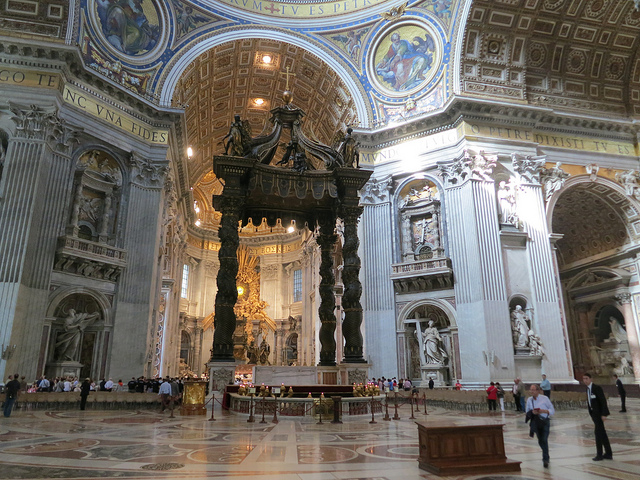 I think the St Peters Basilica is the most impressive building I've ever seen in my life. It's gigantic and awe-inspiring. The trip to the dome is a must do as the view of Rome is beautiful from up there.
After these few days in Rome, I can already say that I like this city a lot. Some neighborhoods need some renovation work but the atmosphere is relaxed, full of bars and restaurants (some really cheap) and the people I met were all nice to me.
I'm in Florence for the next few days.

Check out all the photos related to this post on Flickr »