Living a year with only one bag of stuff can be challenging. Here's how I packed my carry-on backpack for such a long time.
The Bag®
Choosing a bag was quite tricky and it took me much more time than I thought it would. At first I was thinking of taking a big hiking bag of 60L. After reading about the subject, I came to realize that my trip wasn't some kind of long hike but simply a long trip and that there were bags more suited to this situation.
I decided to go with a carry-on bag, this means at most 46L. I also wanted to be able to wear it on my back for easier transportation and one of the mandatory feature was a wide opening on the front (like a normal travel bag).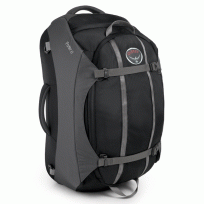 I went for the Osprey Porter 46 (2011 edition) because I had read great reviews about it from other world travelers. I tested it during my Eurotrip and it is indeed a very good bag. Comfortable enough to carry on the back for a full day with a big front opening and made of strong materials.
My daypack is a Millet Prolight 24 which is a really good bag and very comfortable to wear with an airflow suspension system. This was important to me as in the end, this is the bag I will carry the most.
Packing list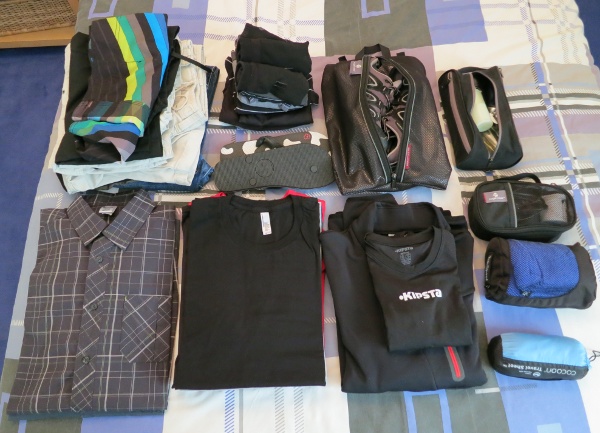 All this stuff fits inside the bag thanks to the Eagle Creek Pack-it Cubes. Without them it wouldn't be possible!
Clothing & accessories
7 pairs of underwear
3 pairs of socks
1 pair swim trunks
1 sport shorts
3 pairs of shorts
1 pair of denim
1 pair of convertible pants
1 short sleeve shirt
1 long sleeve shirt
5 short sleeve t-shirts
1 long sleeve t-shirt
1 base layer
1 soft shell
1 jacket
Some of these clothes are quick dry but I didn't want to buy an entirely new wardrobe and I find most tek clothes not very pretty.
Shoes:
1 pair of walking shoes
1 pair of "light" shoes (for the city and to go out)
1 pair of sandals
Accessories:
1 toiletry kit
1 medical kit (I asked a doctor to advise me on which medicine to take)
Sea to Summit Tek Towel (quick dry towel)
Gadgets
Most of the gadgets will go into my daypack.
iPhone 4 (with international sim card)
Old Nokia phone (for local sim cards)
GorillaPod (tripod)
2 universal socket adapters
Misc stuff
All cubed up: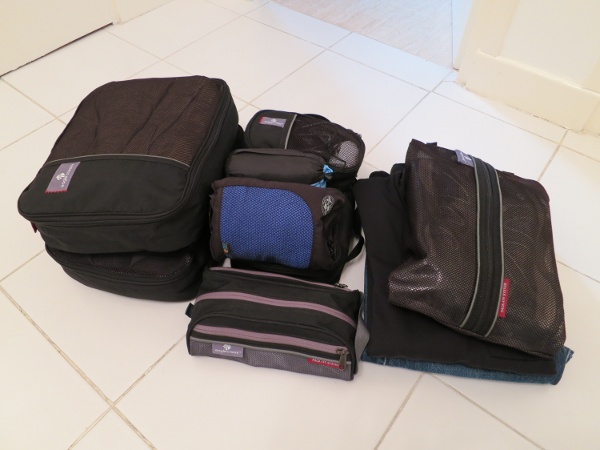 And in the bag: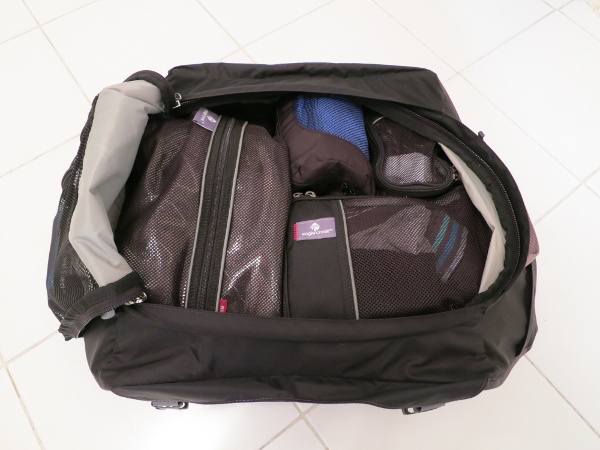 I hope I didn't forget anything important!