I don't know if the Taj Mahal is the most beautiful building in the world as some people are claiming but it clearly is at the top of the list.
The white marble building is quite huge and lights up beautifully at sunrise. The architect designed the building with a base so it's elevated from the ground and as a result only has the sky as its background which makes it really stand out.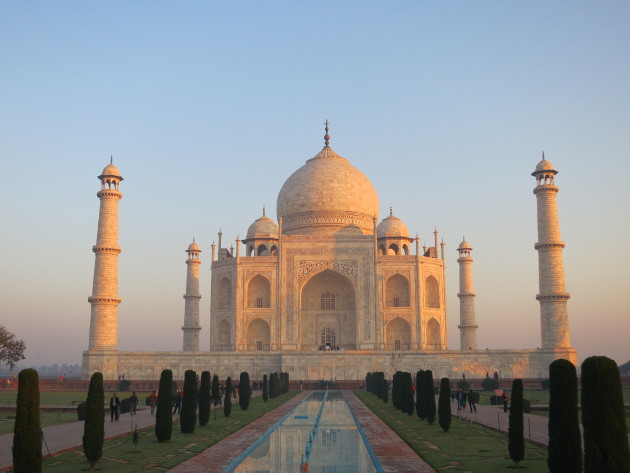 While the Taj is impressive from the outside, I found the inside more modest which is the shame considering the work that has been put into it. The wall are carved with flowers inlaid with semi-precious stones.
The gardens in front of the tomb makes some great views with the Taj reflecting in the fountains water.
Agra is not only about the Taj Mahal but there's still not much to do. Agra Fort and the Itimad-ud-Daulah (also called the Baby Taj) are the two other most interesting sights.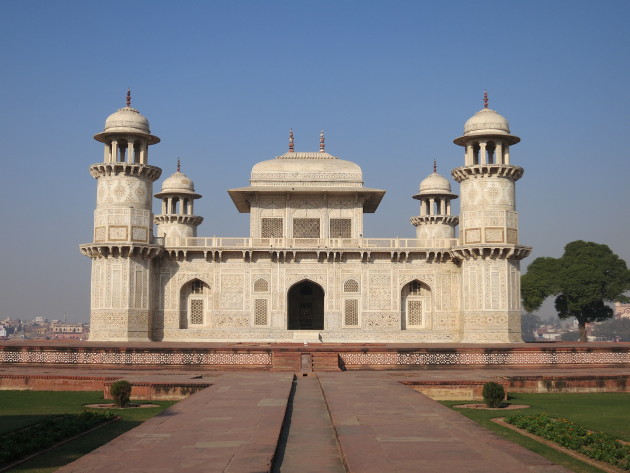 Both are really worth seeing, especially the Baby Taj. It was built earlier than its bigger brother and has more elaborated walls. It is a lot smaller though.

Check out all the photos related to this post on Flickr »