Wandering in Chinatowns of big cities around the world is an habit I'm loving more and more. Bangkok's Chinatown was the largest and the best I've been to yet.
Singapore's and Kuala Lumpur's Chinatowns have been cleaned up, covered in some parts and overall, look more like a tourist attraction than a real neighborhood. Of course, if you skip the big streets you can get a more real experience but it's still not the same.
In comparison, Bangkok's Chinatown is huge, messy, busy, noisy and smelly but seems much more authentic. Wandering around the markets, especially the food market, is awesome. I just love to buy food from small stalls and try a bit of everything (fortunately my stomach seems to handle this very well! I must have got used to it).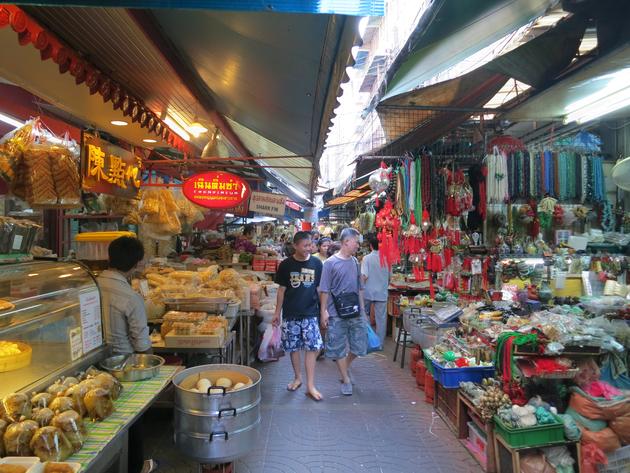 My plan wasn't to do any shopping but I think you can find pretty much anything you want there. You'll need a lot of patience as you will be pushed around by the crowd and everything is piled up.
Endure the heat and the crowd for an afternoon, you will not regret it.

Check out all the photos related to this post on Flickr »