Bangkok is the capital city of the Thai Kingdom and as such there are temples at every corners, some of them being huge, and the famous Grand Palace.
The Grand Palace is the residence of the King and is on the same ground as the Temple of the Emerald Buddha, Wat Phra Kaew. It's a big complex with a lot of beautifully decorated buildings. Unfortunately, it's also the most popular tourist attraction in Bangkok so expect to be surrounded.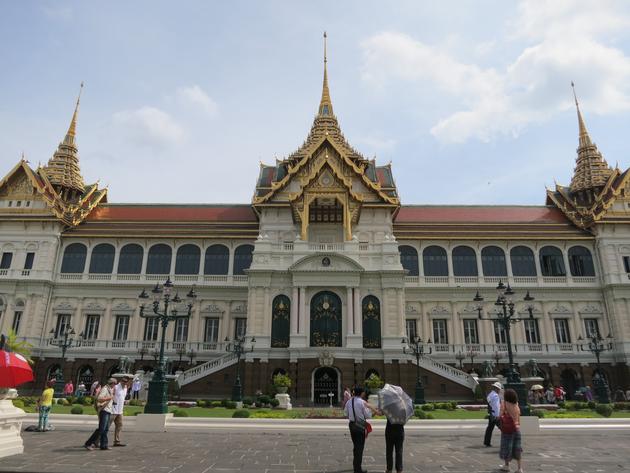 Wat Pho, the Temple of the Reclining Buddha, is right next to the Grand Palace. The Reclining Buddha is huge and the whole temple is quite nice to walk around. If you're wondering what's the kling kling sound you hear in the temple, have a look behind the statue. There's a row of bowls and for a 20B donation, you get a bowl full of coins which you must drop in each of the bowl. Good luck will come to you if you don't miss one, extra good luck if your last coin goes into the last bowl. I got extra good luck when I was a kid but only got the normal good luck this time!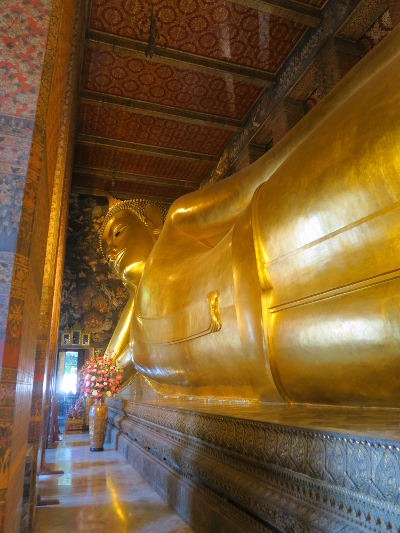 On the opposite side of the Chao Phraya, the river crossing Bangkok, you'll find the Temple of Love, Wat Arun. Much less gold on this one but more stone work. Get there using the small crossing ferry (3B) near Wat Pho or as part of a boat tour in the canals.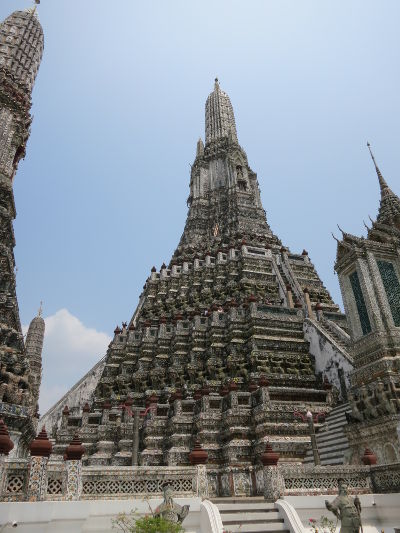 These four sites are the major sights you shouldn't miss but there are tens of temples all around Bangkok. Temples lover (big ones are enough for me ;) should walk around the Phra Nakhon district and Chinatown and enjoy your temple buffet!

Check out all the photos related to this post on Flickr »