I ended my tour of South Thailand in Ko Tao, the smallest of the famous three islands in the Bay of Thailand. I avoided Ko Phangan as outside of the Full Moon Party there doesn't seem to be a lot of difference with Samui where I stayed a couple of nights.
I really loved Ko Tao and if I had listen to myself I would have stayed far too long. A few people I met there came "for 3 days, 3 months ago". I find it's almost the perfect blend between a beautiful and developed island.
It has all the features of a paradise place: not too big, small mountains in the middle, coconuts trees, white sandy beaches located in small bays and crystal clear water. Rent a scooter and go around the different beaches and viewpoints. Do not miss the one near Freedom beach. The sunsets, best viewed from Sairee beach, are absolutely perfect almost every night.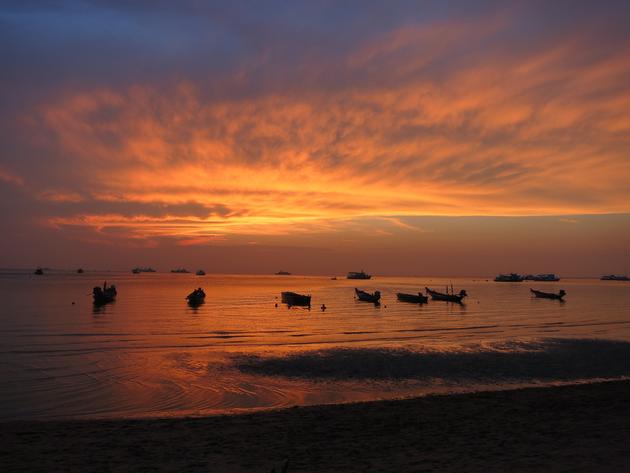 Ko Tao is famous as the cheapest place to scuba dive in the world. It has great dive sites and what seems like hundreds of dive shops. If you've never dived, definitely have a try there. You can get free accommodation while you dive in bigger dive resorts.
The thing I liked the most was the atmosphere in the evening on Sairee beach. There are big cushions on the sand where you can get drinks and eat to the sound of lounge music while watching a fire show. All this under the stars (which you can see pretty well) and watching flying lanterns taking off into the night. Magical!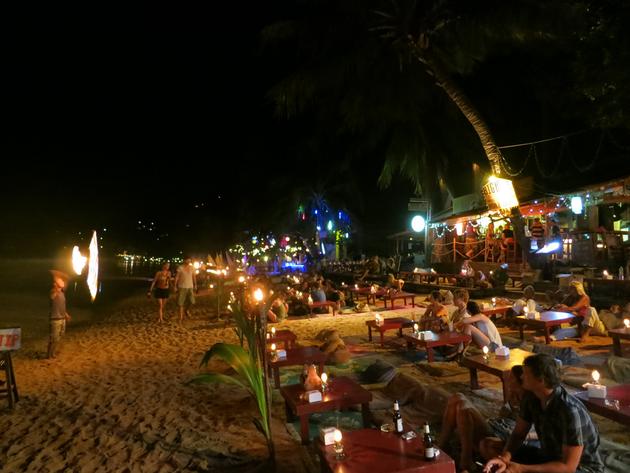 Ko Tao is definitely the best island I've been to in Thailand. Do not miss it, you may spend the rest of your life there!

Check out all the photos related to this post on Flickr »