Unlike most tourists, I arrived in Thailand by boat! It's a short (but expensive: 1200B) ride from Langkawi to Ko Lipe, the first island in my 10 days island hopping trip in the Andaman Sea.
Ko Lipe is small with two main beaches where resorts line up. None of them are the classical tourist factory but rather small, ranging from very basic to very good. The typical accommodation is a bungalow. A walking street (no cars on the island) links the two beaches and is packed with restaurants, bars and shops. The full day snorkeling trip, which is quite cheap at 650B, is worth it.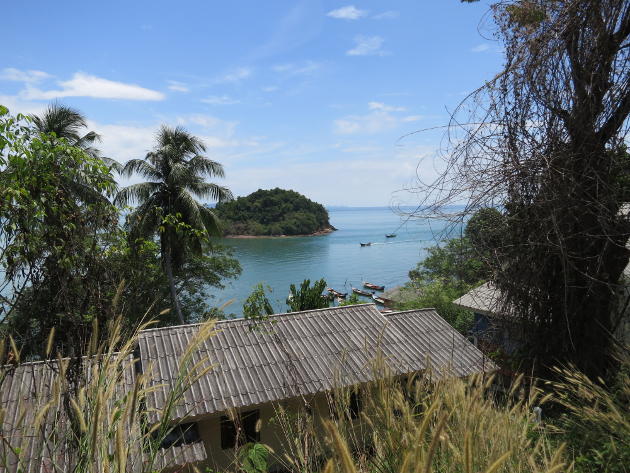 A ferry (also expensive: 1500B) can take you from Lipe to Ko Lanta, one of the biggest island. Lanta is much more relaxed than its neighbors. Renting a scooter is almost inevitable. Don't expect much from the Old Town or the Sea Gypsy village but do not miss the waterfall in the south. There are many day tours available to neighboring islands. I choose to go snorkeling at Ko Rok which came highly recommended from anyone I asked. While expensive, the trip is really worth it as the pair of islands is really beautiful with some very good snorkeling.
I had heard very mixed reviews about Ko Phi Phi so I didn't really know what to expect. The island is one of the most beautiful of all and shouldn't be missed. It's however true that it's full of tourists and that you'd better like to party. I had some good fun.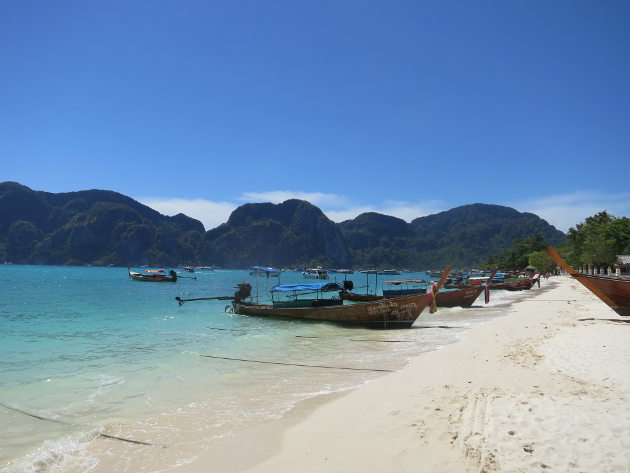 Phi Phi was also the perfect place for me to get back to scuba diving. Impressive underwater cliffs, crazy marine life, sharks and turtles made for two awesome dives.
Compared to Phi Phi, Patong in Phuket lived up to all the negative reviews I heard about it. Too much tourists, poor beach (compared to the neighbors), crazy behaviors at night.
I finished my Andaman tour in Ao Nang which was the perfect spot to explore the area. A 20 minutes longtail ride takes you to Railay Beach, one of the most beautiful place I've been to. It's the perfect place, the one you see on posters and in movies. A day trip to Ko Hong is also worth it for the beautiful beach and the cool lagoon.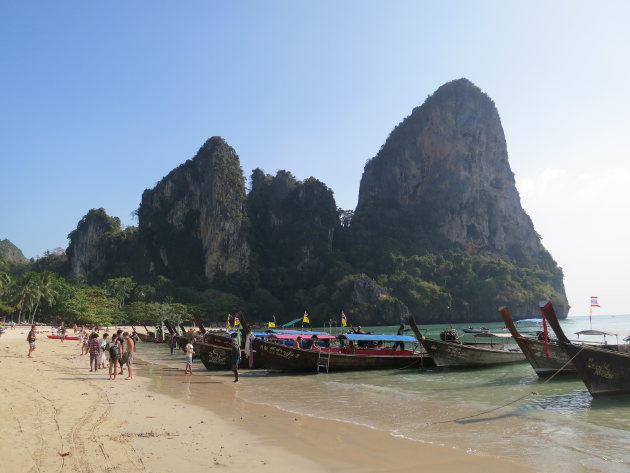 My budget was a bit stretched during these few days. Lying on the beach for hours is not something I enjoy very much, preferring exploring the area. Unfortunately, most of the smaller islands are only accessible via day tours which are pretty expensive. No regrets as this was all worth it!
This region of Thailand is really worth exploring. You could spend weeks hopping from island to island. Some of the ones which are part of the National Park offer camping accommodation which is worth checking. If you're looking for a paradise destination on a budget, this is definitely the place.

Check out all the photos related to this post on Flickr »