Leaving Bangkok on my way to Chiang Mai, I decided to stop in Sukhothai for a few nights. The city is almost empty of tourists at this time of the year and it I had a very relaxing two days.
The best way to visit the Old City is by renting bikes and cycling around. The roads traversing the ruins are pretty good and it's a very easy ride. It's also super cheap at 30B/day (less than 1€).
Most of the ruins are old temples. They are well conserved considering they are over 700 years old. There's also a few ponds which makes for a nice stop under the shadows of trees.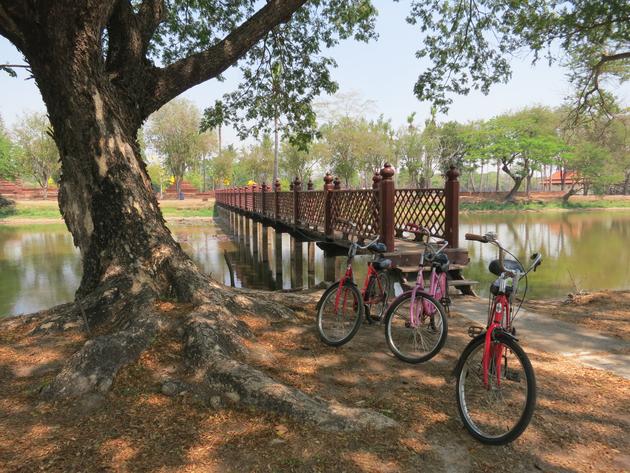 The Historical Park only takes a day to visit so usually a two nights stopover in New Sukhothai is enough. (The bus from New Sukhothai to the Historical Park is 30B). If you stop there on a Saturday there's a walking street in the evening in town. A good way to spend an evening out with Thai people.

Check out all the photos related to this post on Flickr »