Thailand is famous worldwide for its beautiful islands in the south but the north shouldn't be overlooked and offer a different experience of this great country. Chiang Mai is the biggest city of the northern provinces and is a great place to do relax and have fun.
The city is the ancient capital of the Lanna kingdom and was founded more than 700 years ago. The Old Town has lost almost all traces of this past, only the temples remain. There are as many temples in Chiang Mai as in Bangkok even though it's much smaller. There are a few big ones which are a nice sight but visiting temples quickly becomes boring.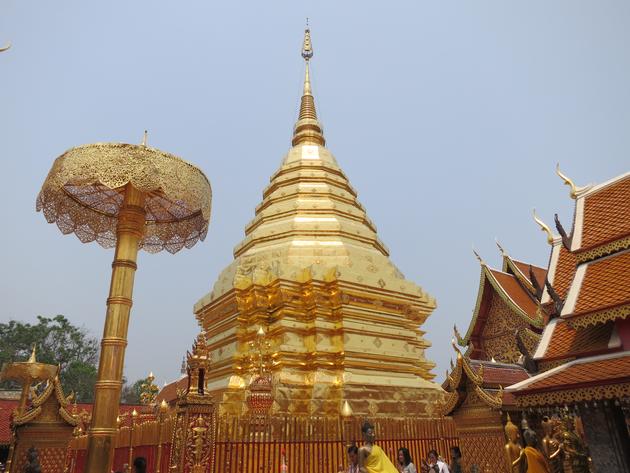 Chiang Mai is a very chill place with hundreds of cafés (and they sell some great coffee!) and restaurants. The accommodations are also cheap and of good quality. If you're there on a Sunday, do not miss the Sunday Walking Street with its hundreds of artisans and good street food.
When it's time to have fun, you won't be disappointed. Travel agencies are all over the place and can sell you any kind of activities. From trekking to mountain biking, from cooking classes to meditation retreat, from go kart to paintball, you'll find something that suits you. Do not expect everything to be super cheap so plan your budget ahead.
I had a lot of fun learning to cook at the Asia Scenic cooking class and one of the most amazing experience in my life petting tigers at the Tiger Kingdom. The one day trekking was ok but very touristy.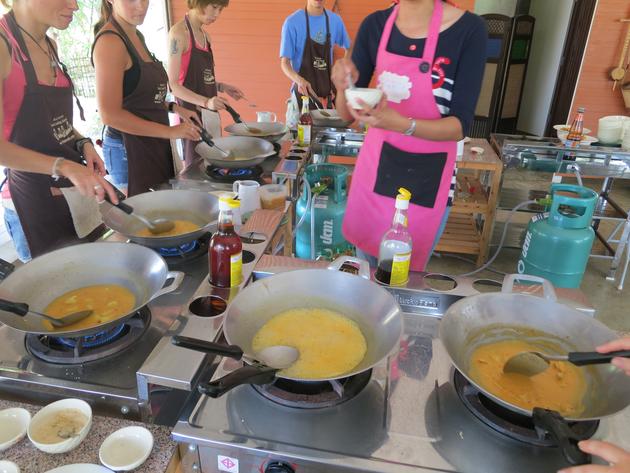 The city is also a great place to make a longer stop if you're a digital nomad with the recent opening of the Punspace coworking space. The facilities are great and it's located in a good neighborhood.
My week in Chiang Mai was awesome, a great mix of fun and relaxation in company of nice people. It's now time to embark on my three days journey to reach Luang Prabang in Laos.

Check out all the photos related to this post on Flickr »