One night stop in Vientiane between two night buses to reach the south of Laos. Travelers who had already visited the capital were not very enthusiastic about it and didn't recommend spending more than a day there.
It's true that there's not much to do. A few temples to visit and the "unmissable" national monument of Laos, Pha That Luang. None of them are very interesting.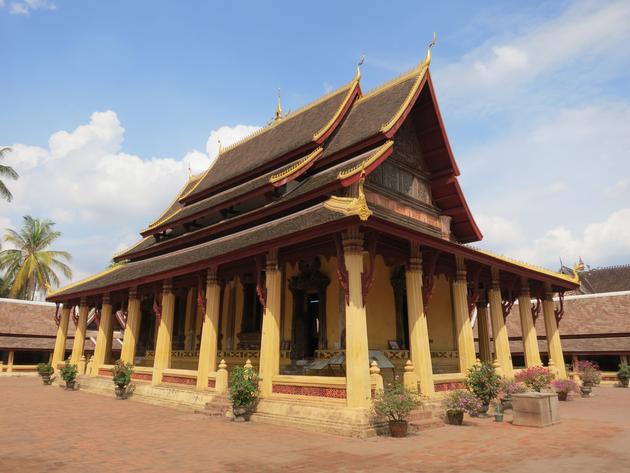 The city center is not very big with some restaurants, a few cafés and a lot of guesthouses. It's very easy to get around by foot or with a bicycle (even to go as far as Pha That Luang which is a few kilometers away).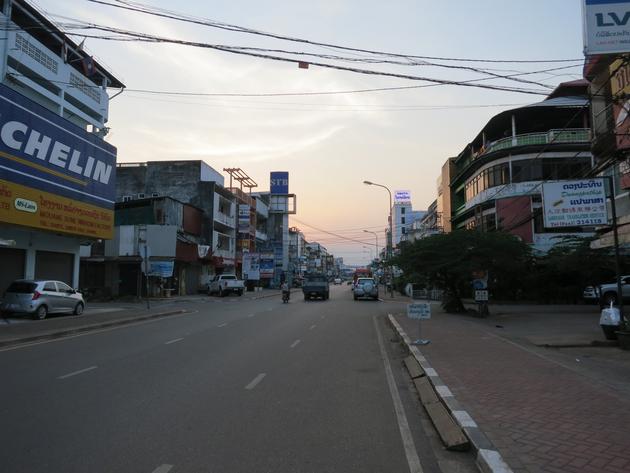 I don't know if the calmness of Vientiane was an aftermath of the Lao New Year but the city shouldn't be considered for a long term stay but a one night stop to more interesting destinations.

Check out all the photos related to this post on Flickr »