Tubing in Vang Vieng is like the rite of passage of every backpackers in Laos. It's the crazy thing to do, the thing everybody will ask you if you've done it and you'd better not miss it. Unfortunately, tubing is far from what is used to be. Because of all the accidents and the exhaustion of the locals, the party is living its final moments.
Tubing means renting big tubes and going down the Nam Song river, stopping along the way at bars. Today, the picture is a bit different. Only two bars out of thirty were opened when I did it (closed down by the police) and there was no music along the way. Although we manage to be a decent group and have some good fun, less than a hundred people did it during the whole day.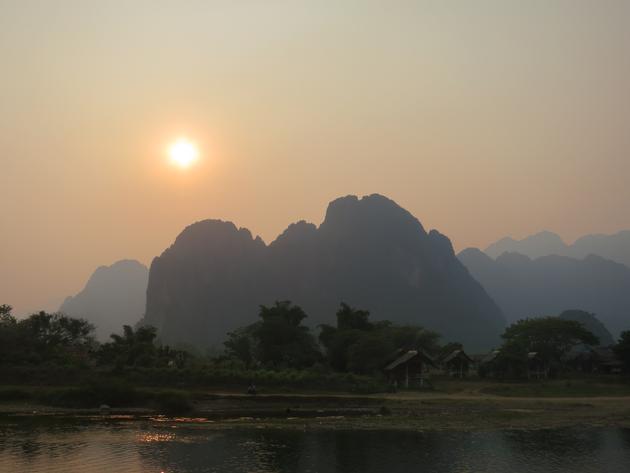 Vang Vieng is still worth a visit. Not for the town itself as there's really nothing to it but for its surroundings. Indeed, it is located in the middle of beautiful mountains and renting a scooter to go around is the best thing to do. There are loads of (very dark) caves that you can explore on your own with a torch.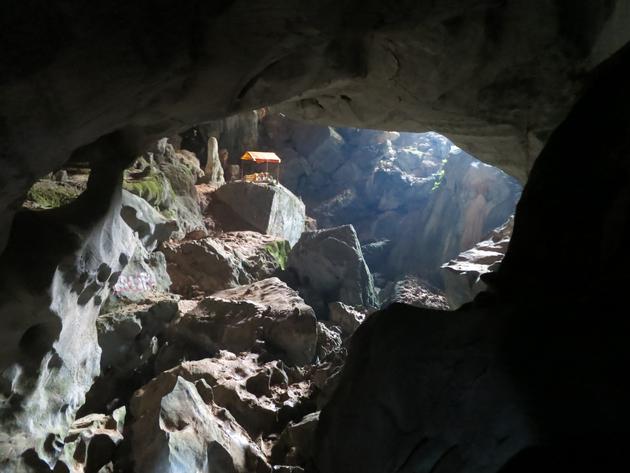 A couple days stop there may be worth it but do not expect much from Vang Vieng.

Check out all the photos related to this post on Flickr »