Kampot is a (very) peaceful town near the coast of Cambodia, world famous amongst food loving people for its pepper.
On the side of the Stoeng Keo river, Kampot is a small town with some nice colonial buildings, guesthouses and restaurants. It's a gateway to tours to the Bohor National Park and to the countryside.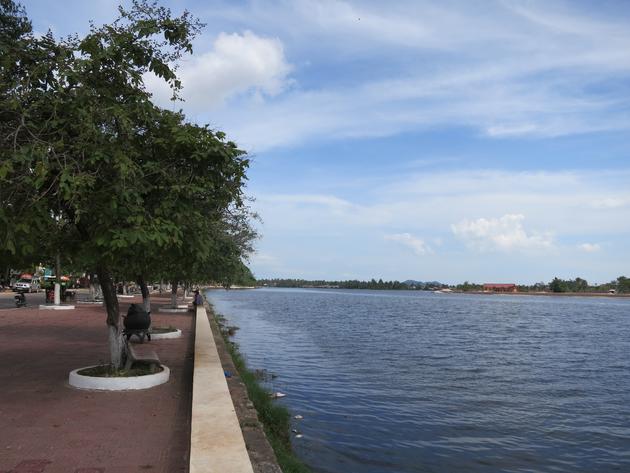 I had first plan to go for a tour of the Bohor National Park but it was abruptly canceled as I was ready to go. I was switch to the countryside tour without really knowing what I was going to see (fortunately, I got it cheaper than it would have been!).
The tour wasn't very special with stops at salt evaporation ponds, the Phnom Chhnork temple cave, a pepper farm, the town of Kep and a fisherman village.
The cave was the most fun as you can take a very dark path through a small hole which connects back to the entrance. Crawling through a dark, hot and humid cave only with a small lamp (the LED from my iPhone in this case…) is always a cool experience.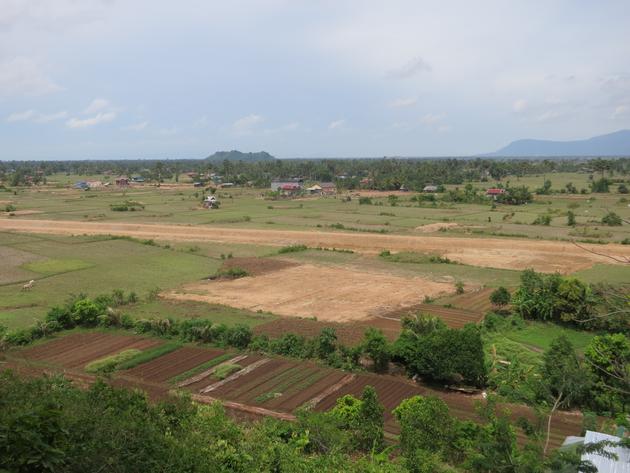 The stop at the pepper farm was quick and only mildly interesting. Kep, which I had considered for an overnight stay instead of Kampot, was a disappointment. The beach is dirty and not tempting at all.
Kampot offers more activities like kayaking and biking but is quite empty in the low season. If you're looking for a calm spot after Phnom Penh and before the crowd of Sihanoukville, this is the place.

Check out all the photos related to this post on Flickr »