How good it feels to back in a big city again! Feeling the energy only this kind of international cities can give. After four weeks of sleepy Laos, it was a pleasure to spend a week in Phnom Penh.
The capital of Cambodia is very busy, a bit dirty and under construction but it's also full of trendy restaurants and bars, has a nice riverfront and interesting things to do. You won't get bored there.
A few days in the city are really worth it. The National Museum and the Royal Palace will take up one afternoon. Reserve another one for a trip to the Killing Fields and the Tuol Sleng Genocide Museum.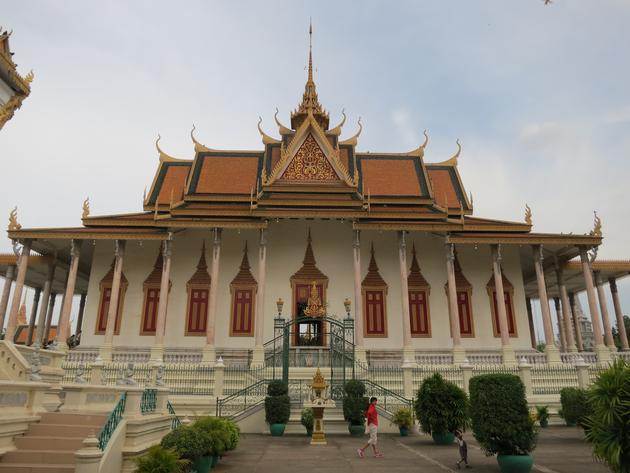 Spend the rest of the time walking along the riverfront, shopping at the different markets and enjoying the great food in the hundreds of restaurants. Note that I found the night market not appetizing at all compared to Thailand and Laos.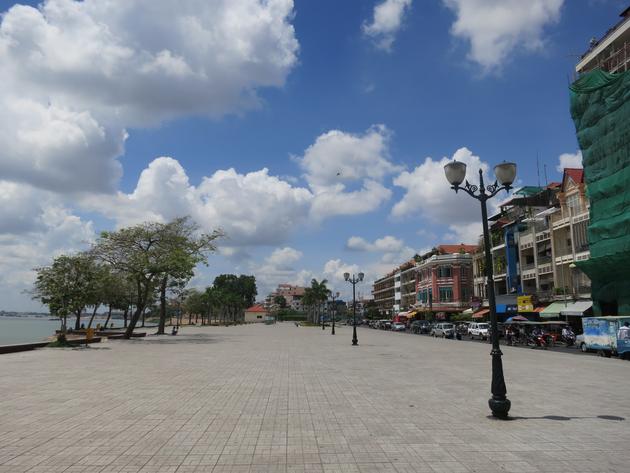 All the bars offer an happy hour and while it's on, you should definitely have a cocktail at the Elephant Bar in Le Royal Hotel. There's a dress code, so if you're missing a shirt, it will only cost you a few dollars at the Central Market.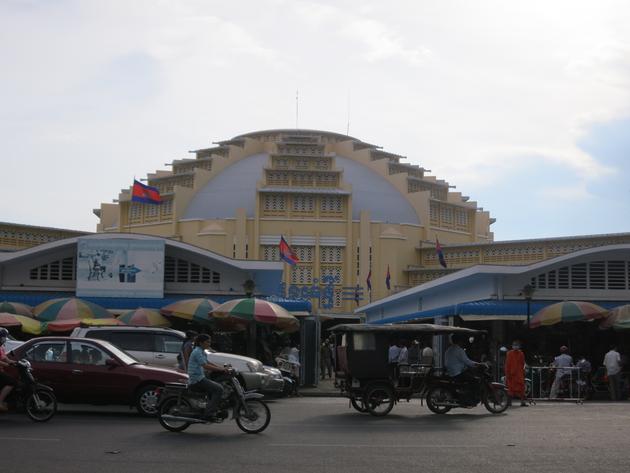 The mix between past and present is very interesting. When I first arrived in Cambodia, I had a weird feeling, like the country went back into the past. After watching a movie about Cambodia in the 60's at the National Museum, I understood where it was coming from. Indeed, the buildings have not changed much in 50 years (understandable given the history of the country) but now there are all these new trendy places opening up which gives part of the city a modern feel.
It will be very interesting to see how things develop as there are new buildings sprawling of everywhere. I think Phnom Penh has the potential to become the next Bangkok…

Check out all the photos related to this post on Flickr »