The Bolaven Plateau is a coffee growing region in the south of Laos also famous for all of its beautiful waterfalls. A popular way of discovering it is renting a motorbike from Pakse and doing "The Loop", a circular road around the plateau.
While you can explore the plateau through many other roads, the loop is the easiest option. There are two variants: the "small loop" which takes two days and the "long loop" which takes three days and seems to go through a more difficult road.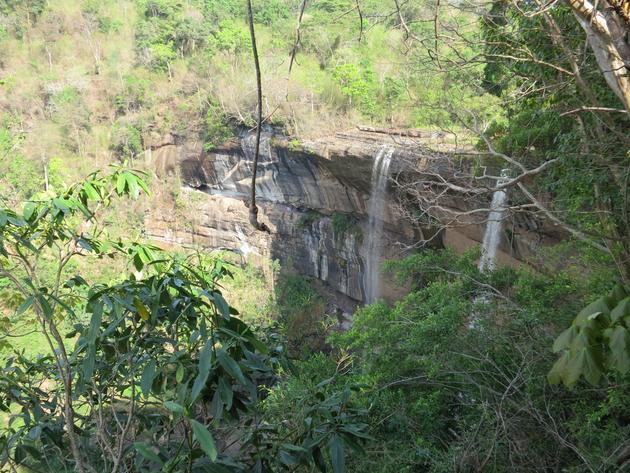 Being a bit short on time, I opted for the two days option with an overnight stay in Tat Lo. Everything is very easy to setup as this is a very popular activity in the region. Start with a night in Pakse to meet people and so that you can leave early morning the next day. Scooters are very easy to rent and only cost around 5€/day, helmet included. A full tank of gas (you'll need approximately one tank a day) costs 3€.
The road is in very good shape with almost no traffic so it's very easy to drive. The waterfalls are well indicated. Unfortunately, as it is dry season, they were not as impressive as they could be.
Tat Lo is the perfect rest stop for the night. It is full of cheap guesthouses and restaurants. Don't miss the huge and delicious sandwiches and pancakes at Mom's and Pop's.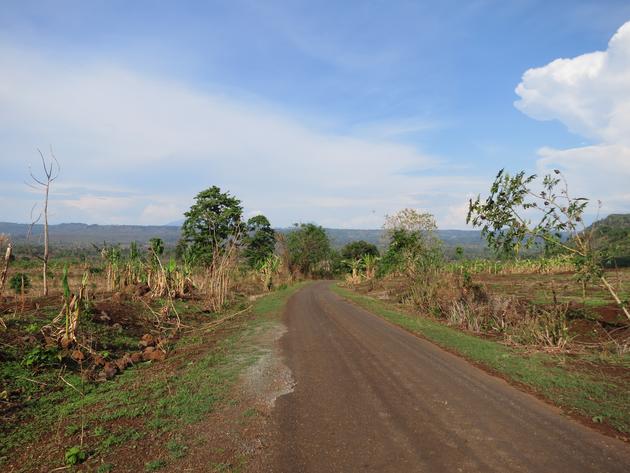 This is a picture of a small road in the countryside, not the main road
Do not miss the beautiful Sinouk plantation where the coffee is delicious (but very expensive…).
Although the first day was very sunny, it (heavily) rains during all of the second. Let me tell you that it's not fun at all to drive a scooter under an heavy thunderstorm!
If you're going through Pakse, do not miss The Loop. Driving a scooter is very easy even for the beginner and the experience is really worth it.

Check out all the photos related to this post on Flickr »