Traveling can be tiring! When you travel for a very long time, giving yourself some relaxing time is important. A kind of weekend inside the holiday!
The Si Phan Don (meaning 4000 islands) region in Southern Laos was a very good place for such time. Most people stay on one of the two most well known islands, Don Det and Don Khon. I opted for the latter. No worries though as they are linked via an (expensive to cross) bridge. Don Khon is where the things to see are whereas Don Det has much more guesthouses and restaurants.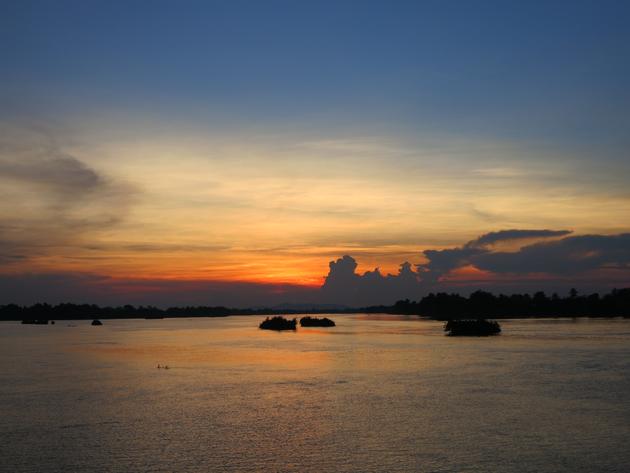 The best way to enjoy the islands is renting a bicycle (1€/day) and cycle on the dirt roads which takes you around the place. The most notable sight is the Somphamit waterfall.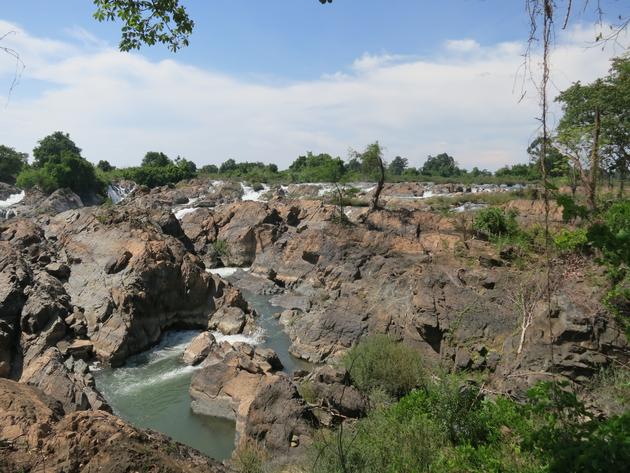 Do not miss the sunset from the Little Eden restaurant. I would also greatly recommend having dinner there.
Palm trees, blue skies, beautiful sunsets and your private bungalow… what more to ask?

Check out all the photos related to this post on Flickr »