Last stop in Cambodia but the one I was waiting for the most. Angkor is one of those places that make you feel something, where ancient civilizations talk to you through time and where your imagination goes wild.
To visit the Angkor National Park, you first have to set up base in Siem Reap, the fifth largest city in Cambodia. It has an incredible concentration of hotels, guest houses and restaurants. While the number of tourists is massive (even in low season), the main part of the city stays quite calm and Siem Reap can be charming.
The best way to visit Angkor is by Tuk Tuk. Some recommend the cycling but I find the distance to be long and the heat hardly bearable. Don't worry about finding a Tuk Tuk, you will be submerged by touts asking you if you have a driver. Hotels and guest houses can arranged a driver for you.
The Park is divided in two tours, the mini and and the grand. You'll need one day for each. The Tuk Tuk drivers charge 15$/day. The 3 days park entrance is 40$. There are two sites further away that will double the daily Tuk Tuk rate if you want to go. As always, a Tuk Tuk tour is best shared ;)
Everybody recommend visiting the smaller temples first so I did. It was a good decision and a good introduction to the place.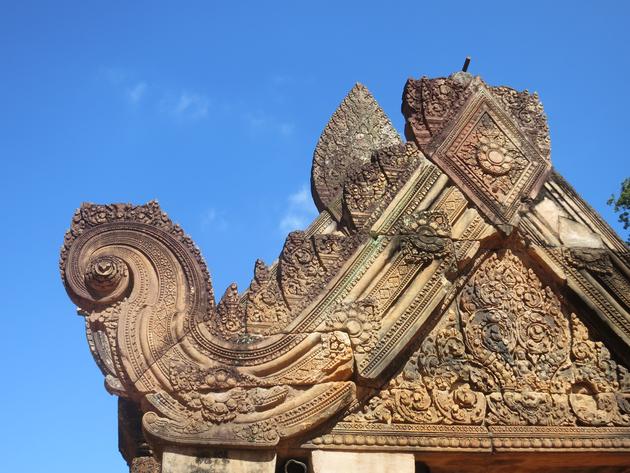 First day, wake up at 7 to go to Banteay Srei, the Ladies Temple, one of the most beautiful with lots of stone carvings. The heat is already intense but we push to Kbal Spean for a 40 minutes walk up the mountain to a sacred river with sculptures in the river bed. We are "lucky" to witness a snake eating a frog on the way up. The Landmine museum is a very interesting stop on the way back to the Grand Tour.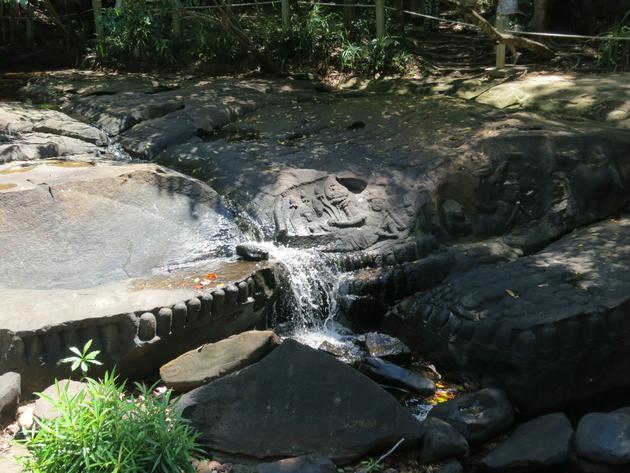 It's easy to have lunch in the park but, not surprisingly, expect higher prices (the water bottle is 2 fucking dollars, buy more than one before leaving!).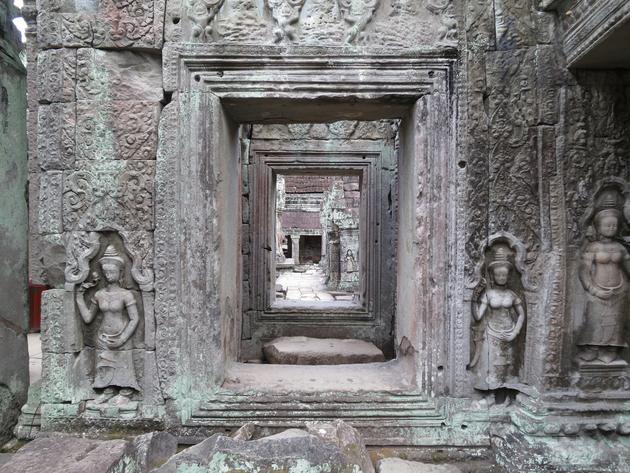 The afternoon was spent visiting Preah Khan, Neak Pean and Ta Som, all worth witnessing. Preah Khan is quite big but without any levels, thus having very long corridors with nice perspectives. The day ended with viewing the sunset from the top of Pre Rup.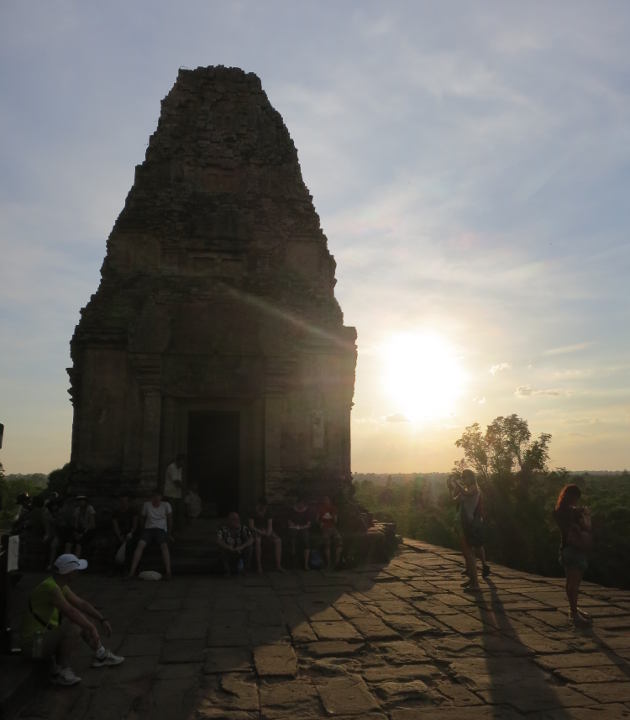 Visiting Angkor is a tiring experience. The heat is really intense and there usually few shadow in temples. On the other hand, it's everything that I was imagining. Starting with the Grand Tour made me even more exciting for the next day (my next post) where I'll finally witness Angkor Wat!

Check out all the photos related to this post on Flickr »