Osaka was my second big city in Japan. I was surprised how different it was from Tokyo. The city center is also something to witness as it is fascinating.
To reach Osaka, I took the Shinkansen from Tokyo, Japan's bullet train. Compared to Europe, the way of using it seems closer to a suburban train than a classic high speed train. You get the same ticket as other suburban train, go through the usual doors and grab the next train. There is one every 10 minutes on the busiest route! I love this way of functioning. The trains are also comfortable, spacious and as usual with Japan, super clean.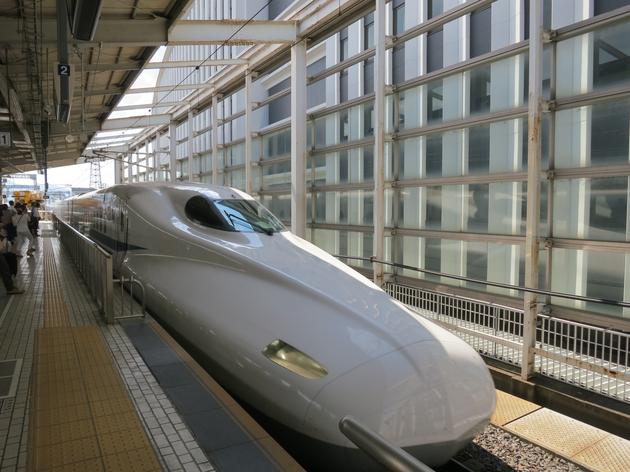 I found amazing that the landscape between Tokyo and Osaka is 99% urban. The tracks run in the middle of towns almost for the entire duration. The part which are not populated are very quick to go by.
Arriving in Osaka from Tokyo, I was immediately surprised how it looks less modern than the capital. Although everything is perfectly maintained and perfectly clean (you may think I insist on that but it is really amazing how true it is), things are not shiny new like they are in Tokyo.
The place not to miss in Osaka, and what may be it's biggest attraction, is the Dotonbori neighborhood. It's a crazy area, full of shops, restaurants, pachinkos, bars and clubs. Most of the streets are covered. Neon lights are everywhere. It looks a bit like an entertainment park but it's fascinating to walk around those (super crowded) streets.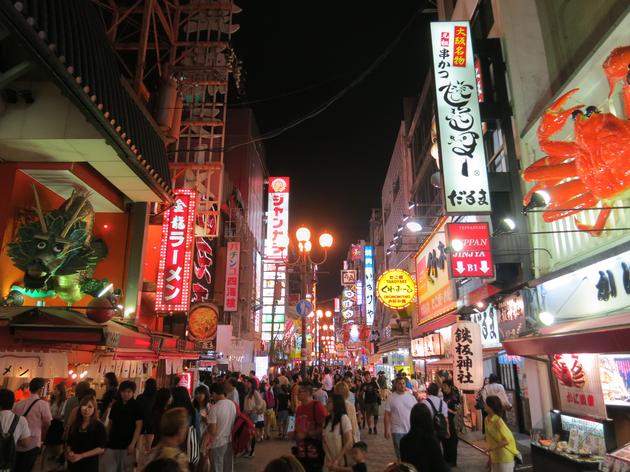 Dotonbori is also the place where you should find a restaurant to try out Osaka's famous Okonomiyaki. I must warn you that this is not a healthy dish! It may even be one of the most dirtiest thing I've eaten.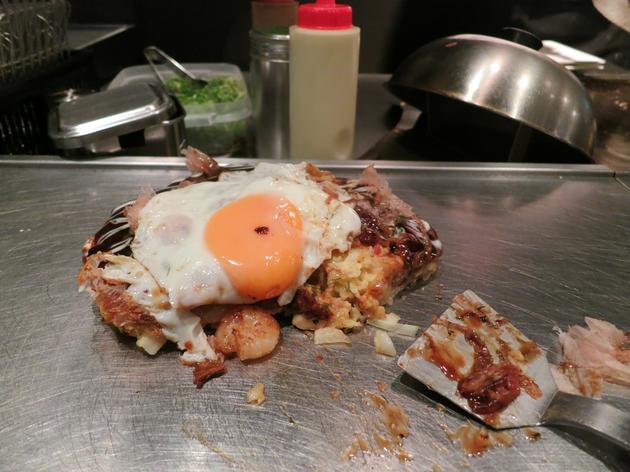 The Osaka City Museum is worth a visit as it is very well made and has a lot of very interesting information as well as fascinating models of the city. The Castle was a bit disappointing. Being only a replica, the inside is nothing more than a museum. Although interesting, looking at it from the outside may be enough.
Osaka's Aquarium is one of the few in the world hosting a Whale Shark. As I wanted to have a look at this beast for a long time, I couldn't miss the opportunity. The aquarium is huge and well worth an afternoon. The main tank is impressive, dominated by the Whale Shark which swims in the middle.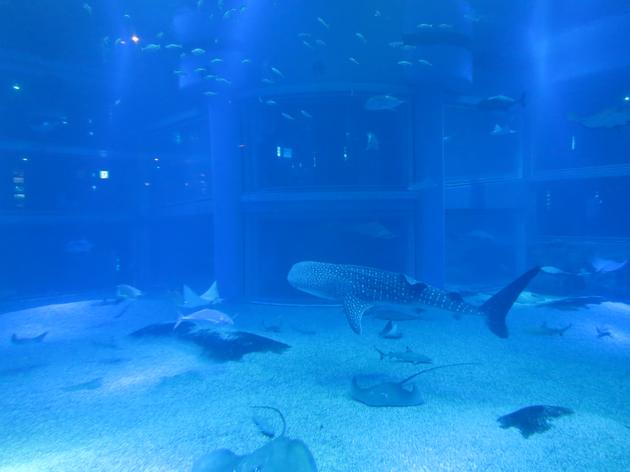 Osaka was lots of fun and very different from Tokyo. It should definitely be on your Japan itinerary, at least to discover another side of Japan's society.

Check out all the photos related to this post on Flickr »