On my way to Australia I made a two weeks stop in Indonesia to visit my parents who live there. We took this opportunity to make a three day trip to meet Orangutans in the jungle.
Starting from Pangkalan Bun on Borneo, you embark on a boat which cruises along a river, going deep inside the forest. The goal is to reach Camp Leakey, a research facility where rehabilitated Orangutan live freely in the jungle.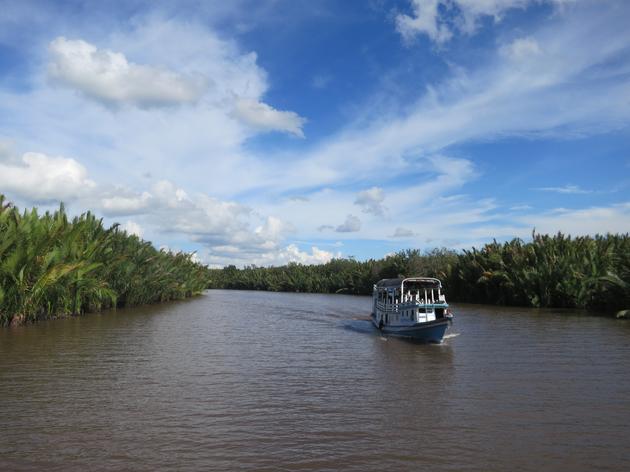 The boat ride to the camp takes two days. Nights are spent on a mattress on the upper deck of the boat, protected by a mosquito net. The night sky is the most incredible one I have ever witness in my life. The Milky Way was incredibly bright and you could see much more star formations than usual. Only for this sight the trip would have been worth it.
On the way to the camp, different species of monkeys and birds can be spotted. Macaques and Proboscis monkeys are legion.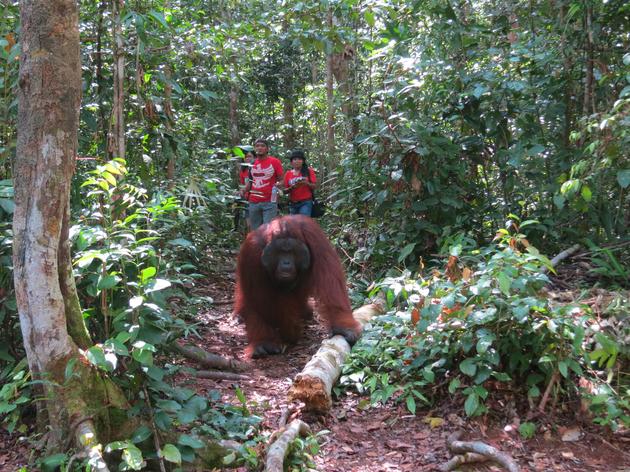 There is one feeding station on the way to Camp Leakey where you can also spot Orangutans. We only met one there but it was the King of this territory! It was a massive one.
At the camp, a 20 minutes walk takes you to the feeding station where rangers call the Orangutans. Tens of them arrive a few minutes later. They are not scared by humans and just do their own business. They are really incredible animals with a look in their eyes that has definitely something human.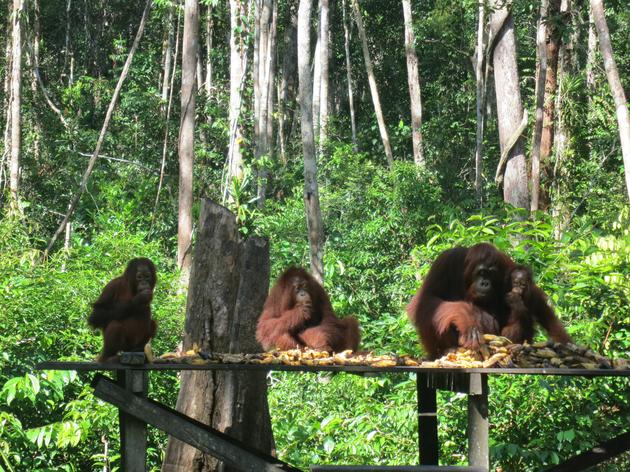 Finally, the boat goes back to its starting point, speeding up a bit so the trip back only takes a day. On our last night, we stopped by a tree where thousands of fireflies were flying around. It was a magical view as the Milky Way was shining right behind the tree.
This trip was an incredible experience. Although basic, the boat was very comfortable and the staff was great. If you are visiting Indonesia and come to Borneo, this is definitely a must do!

Check out all the photos related to this post on Flickr »