As we continue our cruise down south along the peninsula, the landscape changes and becomes truly breathtaking. It is Antarctica as I pictured it and the one you've seen in so many photos and documentaries: huge mountains covered with a thick layer of snow, icebergs drifting around, glaciers ending in 10-storey high walls of ice and an overall grandiosity.

With the best weather we could hope for, we spent two days exploring bays and making our daily landings in the most amazing places. Honestly, I don't really know how to describe the beauty and magic of Antarctica. It is hands down the most beautiful place I've ever visited. I'll let the photos speak for themselves (lots of them on flickr) but it is something you have to see with your own eyes. The silence, the pure air and the penguins complete this incredible experience.

Each landing lasts two to three hours and usually includes a small walk up to a viewpoint as well as a slide down. After dressing up with a few layers of clothes, Zodiacs take us on shore where expedition members are dispatched around to limit walkable regions as well as guide us on walks and answer questions.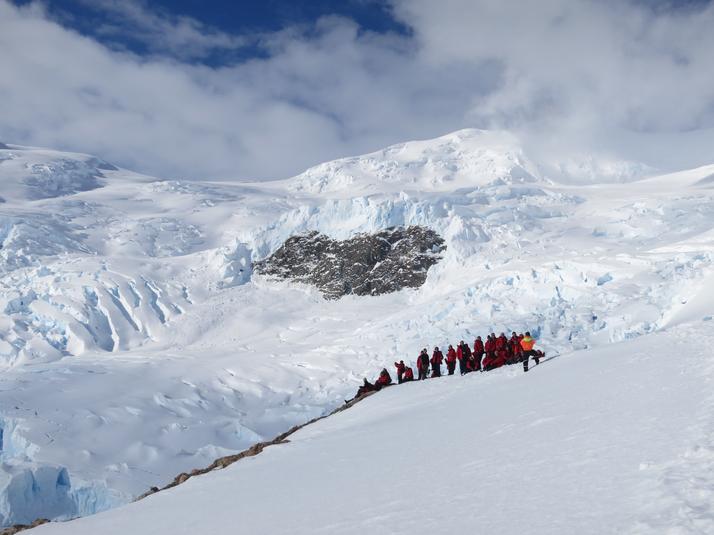 We managed to see plenty of wildlife. Penguins are usually part of the welcome committee. They are grouped as noisy rookeries and are a lot of fun to watch. Seals tend to just lie around, doing nothing. They are plenty of birds and we got to watch Blue Eyed Shags from up close. Whales and Orcas were also of the party but kept their distance.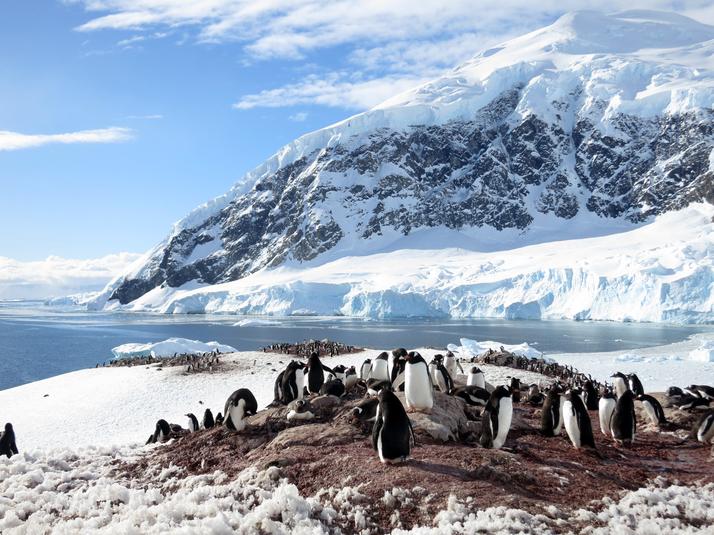 Some landings ended with Zodiac cruises on the way back to the boat. They're perfect to have some great views from the bottom of glaciers and around icebergs. A Zodiac in front of a glacier's bottom provides a visual indication as to the size of it in an environment devoid of any tree or human constructs.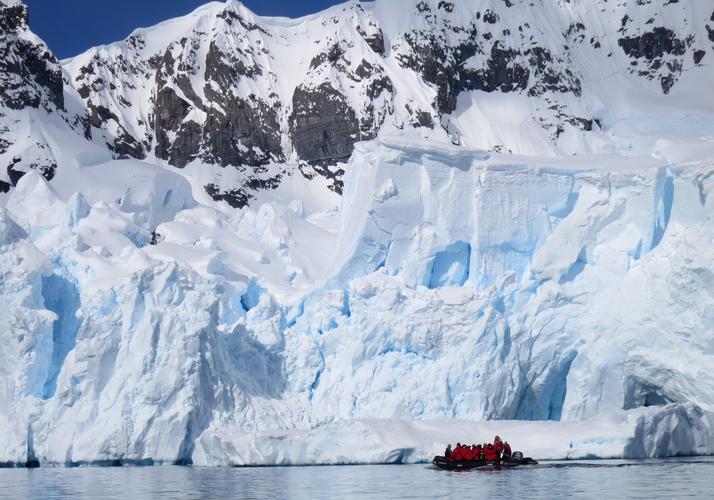 Our last stop down south was at an unmanned Argentinean station which orange buildings offered some beautiful contrasts with the surrounding white.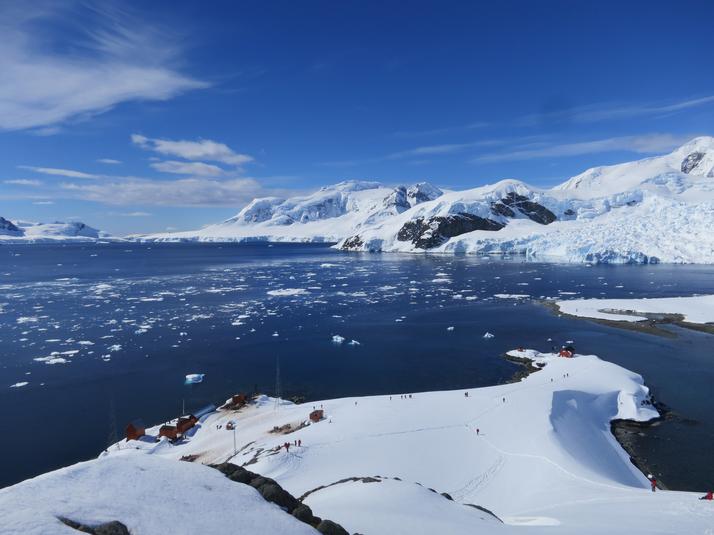 Early December is the very beginning of summer in Antarctica and some parts of the ocean are still covered in ice. Unfortunately, this means the ship couldn't reach some areas. The captain tried as well as he could to navigate through tricky passages but in the end we had to turn around as we had visited all reachable landing sites.

Heading back north after our Expedition Leader planned a new route through the South Shetland Islands, the bar filled up as we watched the sun setting on the Antarctic mountains.

Check out all the photos related to this post on Flickr »