They call it "Valley of the Moon" for a reason: walking around the grey-ish and red-ish rocks of this region of the Atacama desert is definitely an out of this world experience. It's not the first time that I feel like a space traveler during this trip but this landing was definitely the less Earth-like of all. Personally, I would have used Mars as a comparison rather than the Moon (NASA is even using the region as the test site for its Red Planet rovers) but this is probably nitpicking.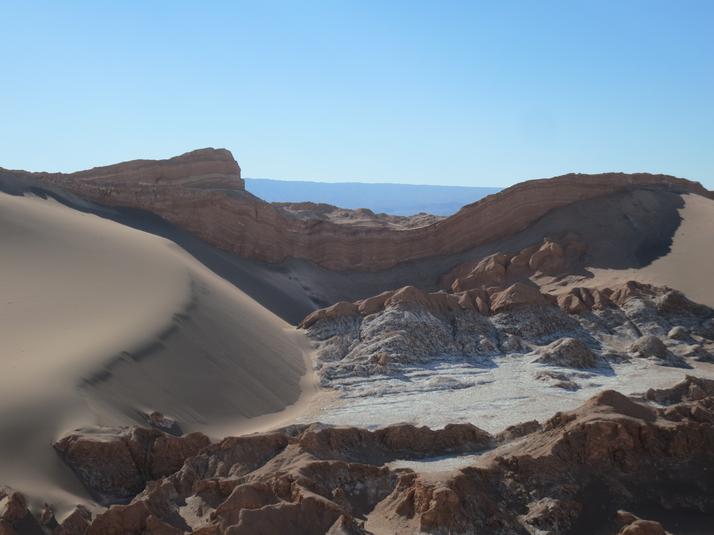 The Valley of the Moon is situated a few minutes from San Pedro de Atacama, a small touristy city in northern Chile. The 25 hours bus ride from Valparaiso was excruciating but good travel companions made the journey easier. The surroundings of San Pedro are pretty incredible and there are a lot of day trips to do. I started right away on the first day with the Valley and continued with a busy second day starting at 4am!
A two hours bus ride takes you to 4900m high to a geyser fields. Do not expect water columns rising from the ground as this is more bubbling water with a lot of vapor. But because we arrived very early on site, the sun was barely lighting up the place and combined with the vapors, we were bathed in a blue atmosphere. Did I mention it was freezing? Fortunately, the temperature had (barely) risen above zero when it was time to take the plunge in a hot spring. Unfortunately, "warm spring" is how they should have named it.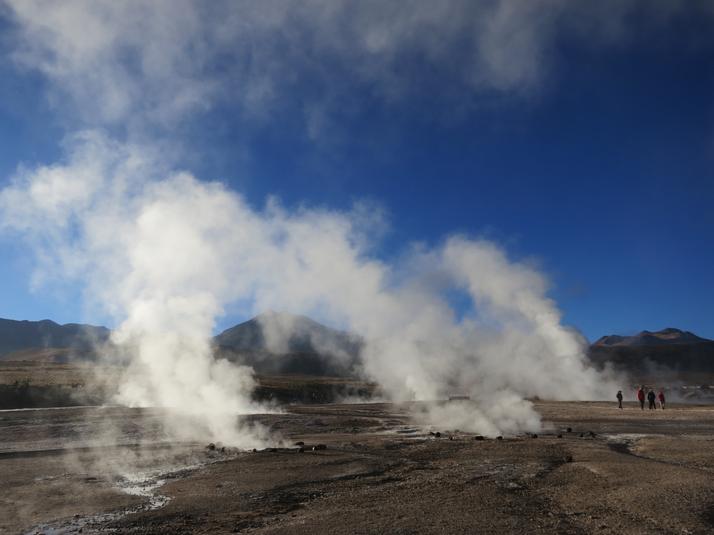 The afternoon went on with a visit of the Atacama salt flats and a swim in a salt lake. Really funny experience where even swimming becomes a struggle as you cannot keep your feet down in the water!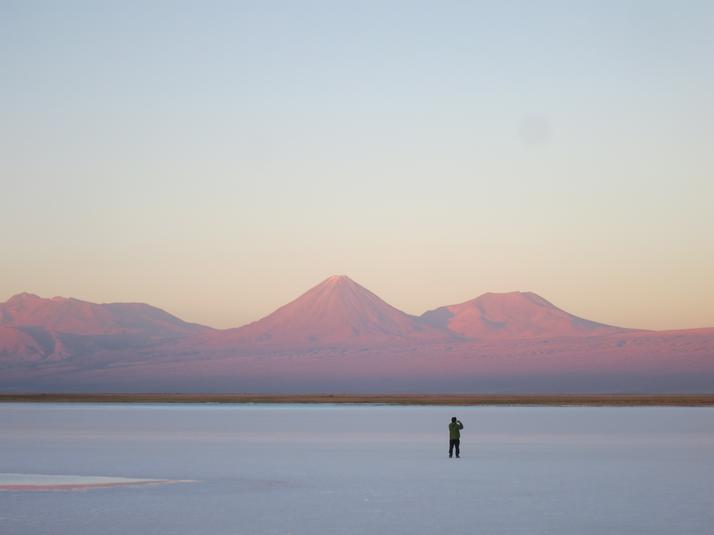 The day finally ended with a long look at the star. The Atacama desert is famous amongst astronomers for its incredible clear sky due to the high altitude and low humidity. This means that the region is perfect to build telescopes and learn more about the night sky. A man as organized a star tour which I would recommend. It's located at his house where he installed telescopes and give explanations about space and constellations. It's well known and easy to find in town.
San Pedro was incredible with some of the most special landscapes I've seen. While it is in the middle of nowhere, this is a nowhere you have to visit on any trip to Chile!

Check out all the photos related to this post on Flickr »