Sapa is one of the most famous tourist spot in Vietnam and it was always recommended by every traveler I met. Up in the North of Vietnam, Sapa is located in the mountains, surrounded by rice paddies.
From Hanoi, every hotel and travel agencies in town can sell you a number of tours for three or more nights. It is of course reachable by yourself but as I was short on time, I opted for a three nights tour, two of those in the train.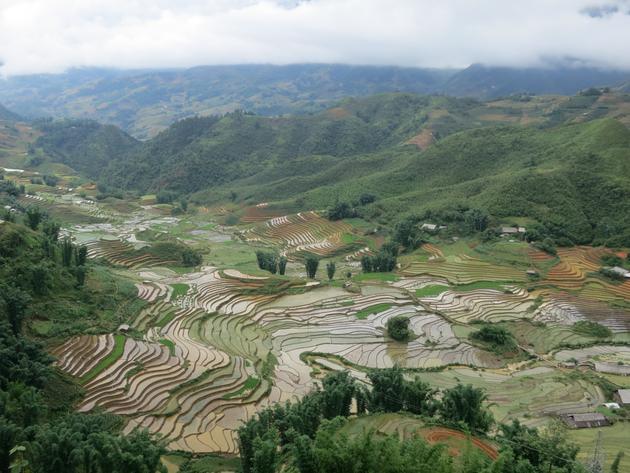 The region is beautiful and as it is almost 2000m above sea level, the air is much cooler than near the coast. It was really refreshing to spend a night under the cover without the need for A/C! Don't worry thou as temperature are hot enough during the day.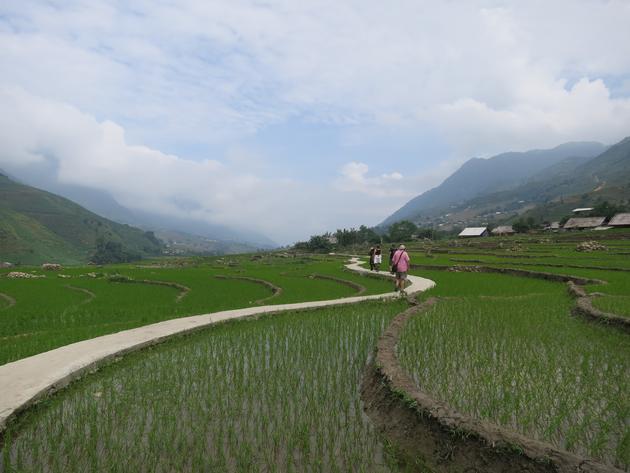 Trekking takes you in the middle of the rice paddies and along the mountain slops. The sights were beautiful even if the weather was not on my side.
Sapa is definitely a place to visit, a nice breeze of fresh air after weeks of coastal scenery.

Check out all the photos related to this post on Flickr »