Although I primarily came to Cairns to dive on the Great Barrier Reef, I took some time to explore a bit of the surrounding area. Northern Queensland is a tropical region, covered with rainforest and with some beautiful beaches.
Although Cairns is not bad, I was expecting better. The city has definitely a backpacker vibe, good nightlife and a nice lagoon (no beach) but the town in itself is quite bland.
Not far from Cairns is the town of Kuranda, a big tourist attraction. I wouldn't call this place anything else than a tourist trap. Some of the walk around the town are nice but nothing fancy.
On the other hand, the Kuranda Scenic Railway is something I would greatly recommend. The ride lasts almost two hours going though the rainforest and stopping at a beautiful viewpoint over the Barron Gorge.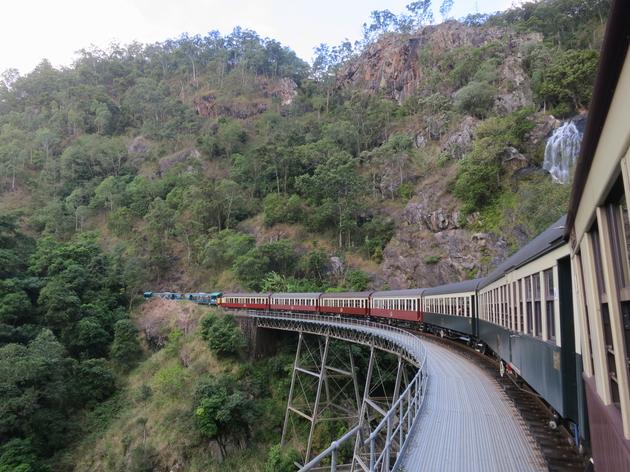 Without a car it's almost impossible to explore the surrounding region. We rented one with some friends (40$AU at Rent@Bomb) and drove up to Port Douglas stopping at the numerous beaches along the way.
The beaches are nice, white sand and palm trees make for a good postcard picture. Palm Cove was really pretty and we stopped there to make a BBQ for lunch. I love the Australian system of having free BBQ beside beaches!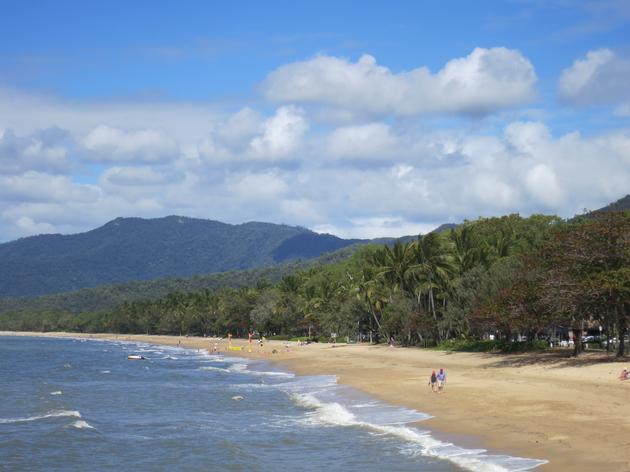 Cairns is good base to do loads of activities and have fun. The region offers lots of possibilities but be ready to empty your wallet. I would definitely recommend stopping there, if only for the diving (more in the next post).

Check out all the photos related to this post on Flickr »