Eleven years ago I was leaving Scotland for Congo after living five years in Aberdeen, the place where I went to middle school and where I lived continually the longest. As a young teenager, I think the place definitely had an impact on my personality. So what it's like to go back there eleven years later?
It felt very strange, like I know the place but not really. Although I have some very good memories of Aberdeen, I was kind of disappointed facing the real version again. It could be that I expressed a harsher judgment than usual due to the nice memories I had but Aberdeen nowadays is not somewhere I would really want to live.
As most memories from younger years, the city seems much smaller. And I do mean small: Union Street, Aberdeen's main street, cutting through the city center, seemed to have taller buildings and more panache. It took me two hours of walking around to go back to all the places we used to go with the car or the bus.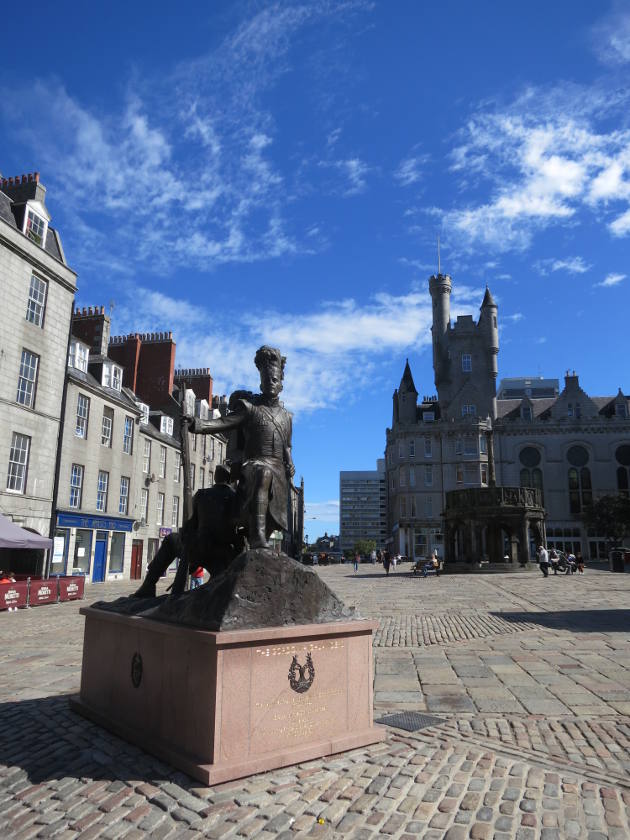 Being known as the Granite City, Aberdeen is kind of monochrome. It is made of gray buildings on a backdrop of gray clouds. Fortunately, there are hundreds of pubs to add colorful evenings in your life! Checkout The Grill on Union Street, world famous for its huge selection of Whisky (don't worry about the shady entrance…).
Apart from these little memory readjustments, the city hasn't changed much. Which is a shame as Aberdeen is a very wealthy city being one of the biggest center of the oil industry in the world (due to the North Sea). You would have think that they'd invest in developing the city while the industry is going well! The biggest changes are the new Union Square shopping mall and the invasion of Starbucks like everywhere else.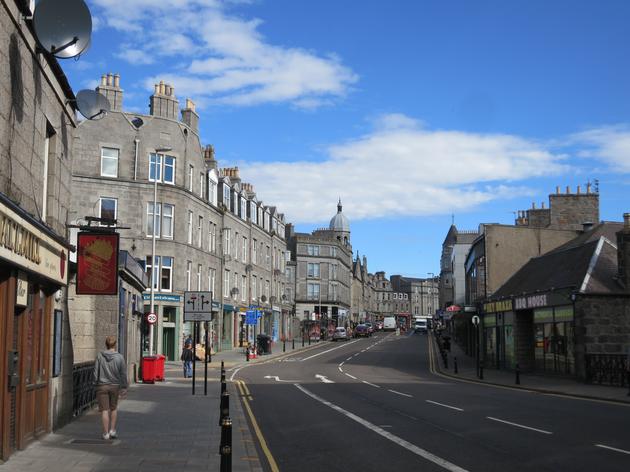 I visited Aberdeen as my brother is now living there for work. It was the occasion for the both of us to go down memory lane. He showed me around the city with the perspective of an adult (which translates into much more pub knowledge). To his opinion, Aberdeen is a really fun place to live and he seems to be really enjoying it.
We also drove in the countryside for the weekend where we used to spend them as kids. Scotland has some truly amazing landscapes. The barren mountains of the Highlands and their lochs (lakes) will always be one of my favorite place. When the weather starts to act up, it creates some tragically beautiful scenes. If you're a hiker, I would highly recommend Scotland and its hundreds of trails. We used to go hiking very often in the region and I miss that a lot.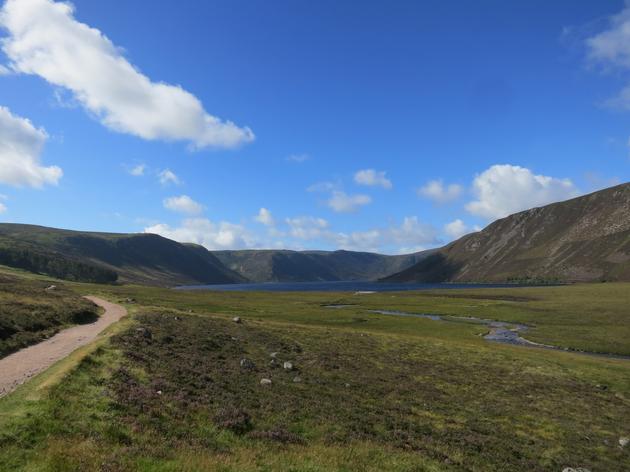 In the end, I was happy to visit Aberdeen although a little feeling of disappointment still remains. It could have been much worse as confronting our memories with reality can lead to very frustrating experiences. I plan to visit Scotland again in the future to hike around the highlands and see more of the country.

Check out all the photos related to this post on Flickr »