When I left a year ago, Rio was supposed to be the end of my trip. According to my plan, I should be writing this from Europe, getting ready to go back to a less nomadic life. Things have changed a lot since then and Rio ended up to be the end of an amazing year but also the start of a great new one.
My brother joined me for ten days in the most famous city of Brazil and to party at one of the World's greatest Near Year's Eve celebration. Rio didn't wait for the new year to have fun however and we were headed to Lapa, one of the city's best place, to party, minutes after we arrived at the hostel.
Tip: eat a great pizza in Lapa at Pizzaria Carioca de Gema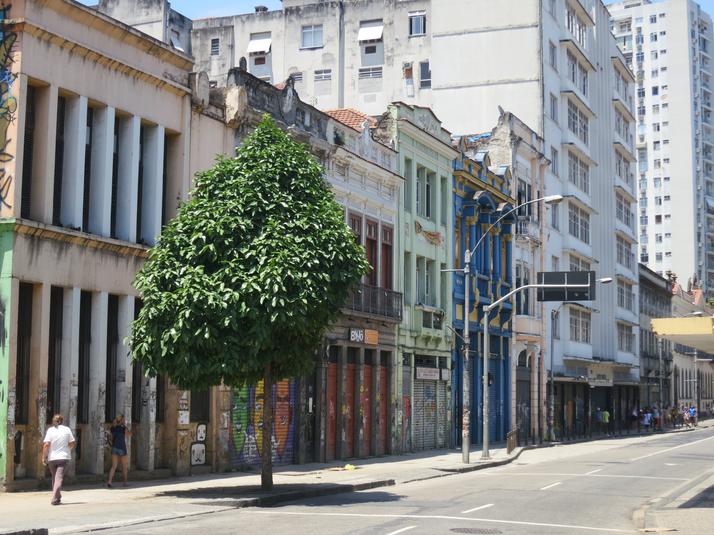 Lapa
The headache gone, we started exploring the vast city that is Rio. The metro and the crazy buses make it easy to go from one end to another. We walked around the colonial neighborhood of Lapa and Santa Teresa, went up the Sugar Loaf and Corcovado, found some shade in the Botanic Garden and Parque Lage and enjoy some beach time.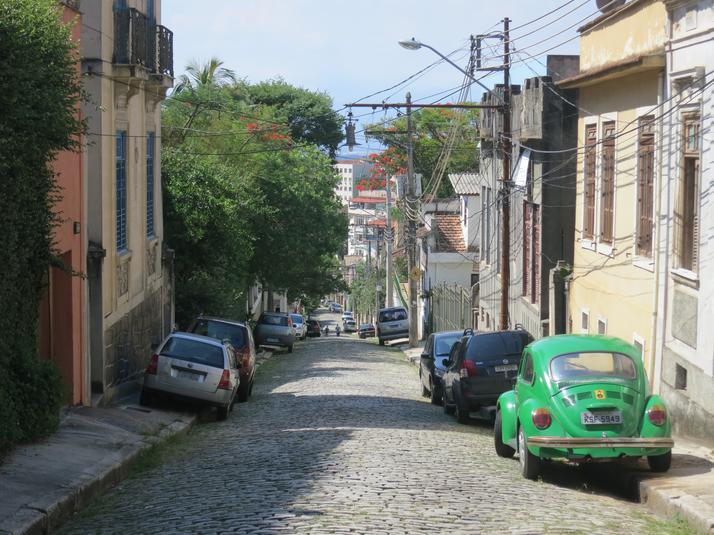 Santa Teresa
Copacabana and Ipanema are set in a beautiful setting and the sand is great. As far as city beaches go, they are some of the best ones I've been too. Unfortunately, they are more than crowded, the worst being during weekends when it's barely possible to find a place to lie down. This makes me want to flee more than anything else.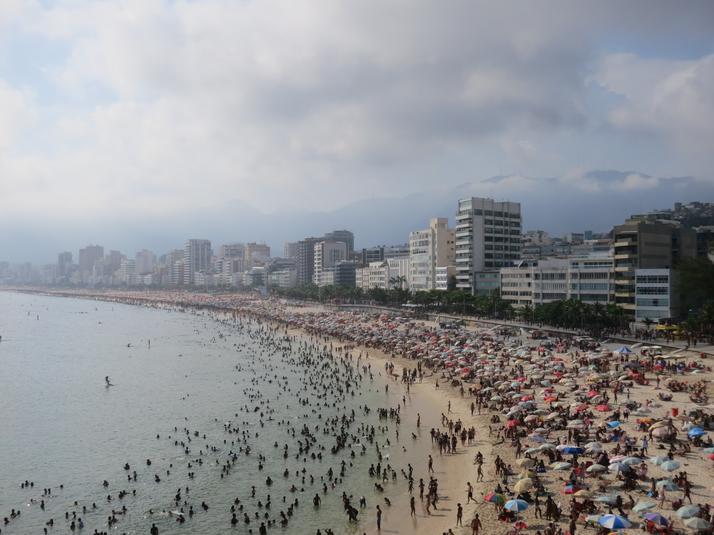 Ipanema
We spent the New Year's Eve at a party in Ipanema, avoiding the huge crowds (3 MILLIONS people!) of Copacabana. We still went there to watch the beautiful and massive fireworks which were fired all along the 5km of the beach. The night ended watching the first sunrise of 2014 from inside the water at Ipanema. Hard to do better ;)
There's a lot to do in Rio and we were quite busy. The city is a great vacation spot, offering everything you need when on holiday: beach, culture, activities and parties. It is not however a place where I would stay long-term, Buenos Aires remaining my favorite city in South America. Still, spending this time in Rio was an unforgettable experience and something I would greatly recommend.

Check out all the photos related to this post on Flickr »